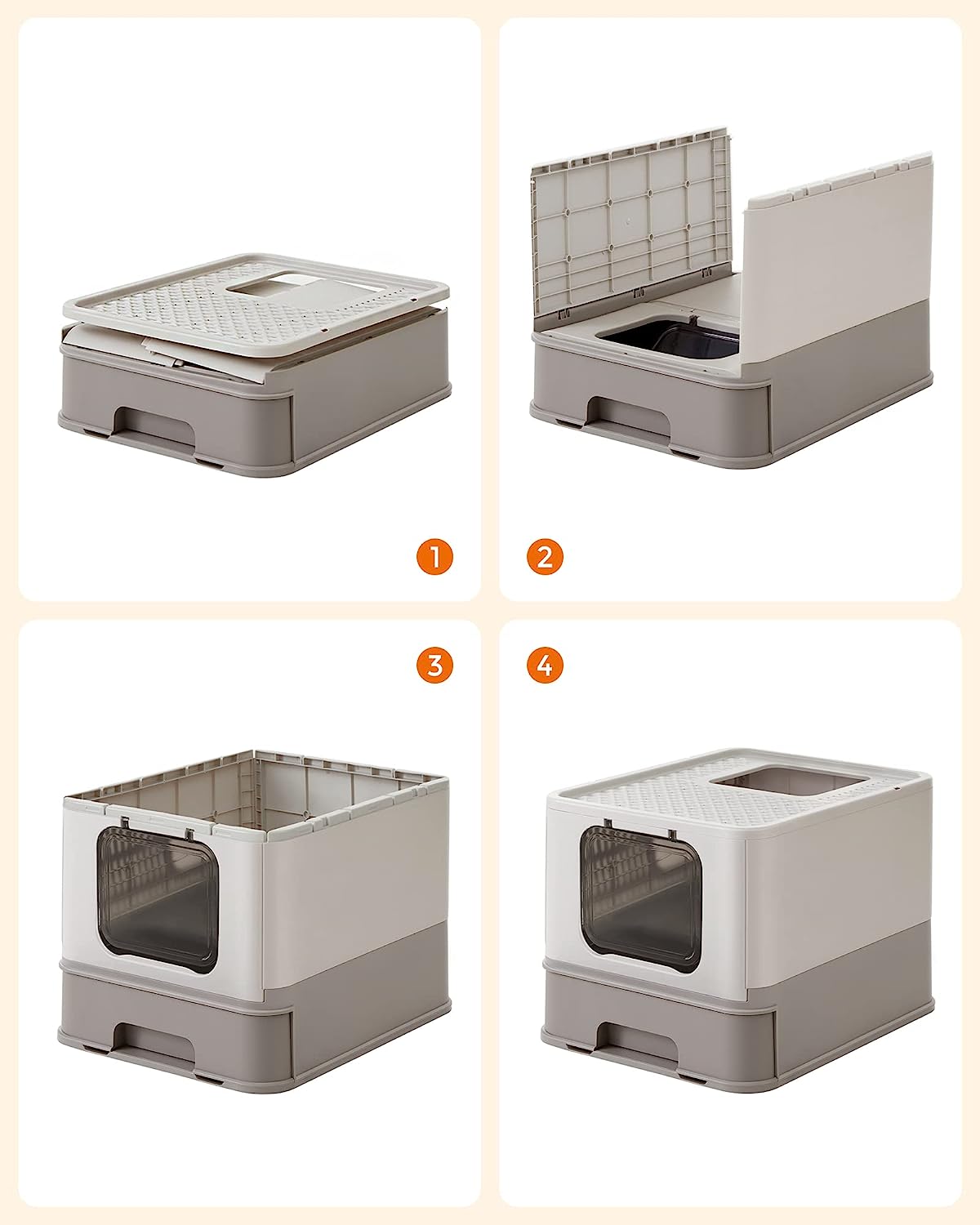 Cat Litter Box with Lid, Covered Litter Box with Top Entry, Slide-Out Tray, Scoop, Brush
Sale price
€60,00
Regular price
Tax included.
Cat Litter Box with Lid, Covered Litter Box with Top Entry, Slide-Out Tray, Scoop, Brush
Product description
Shipping & Return
[Easy to Slide, Easy to Clean] This covered cat litter box with a slide-out tray makes it easy to clean or change litter. A scoop and a brush are included to help scoop the waste and clean the litter on the top or in the corners
[Less Tracking] The hidden litter box features a grate top, allowing litter to fall through and back in the box when your cat jumps onto the top, therefore reducing litter tracking around the house and keeping your home clean
[No Leaking] There is an extended edge above the tray and an enclosed bottom underneath. These 2 anti-leaking designs go together to prevent litter or pee leaking on the floor. A true lifesaver if your cat likes to dig or stand to pee!
[Fits Larger or Chubby Cats] The inner size of the enclosed litter box is 50 x 40.5 x 34.5 cm, offering roomy space for even big cats. How about the top? No worries, it can hold up to 15 kg
[1 Door, 2 Ways to Use] Make the door a one-way entry and get out from the top opening, or make it a swinging door for free comings and goings—you can install the door as needed. Or, if your cat is a beginner, you can remove the door to make it easier
🚚 Free Delivery in Malta & Gozo.

All our products come with a 30 day money back guarantee.